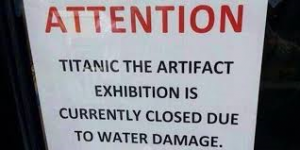 We have been waiting for Spring, and it appears to be here!
That old saying April showers brings May flowers, can also bring water damage to your property.   We thought you may find  the following loss prevention tips that you can put into place now, outside and inside your home or commercial property.
There's another old saying, an ounce of prevention is worth a pound of cure. It was Benjamin Franklin that first coined this phrase…a wise man we say.
Please feel free to share these tips provided by our friends at Intact    SpringWaterDamagePrevention