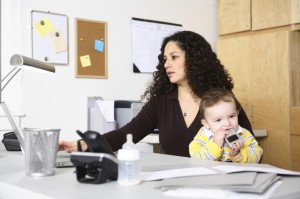 Starting a Home-based business? 
What's Your Risk?
To understand your exposures, it's important to review your property value and business exposures. To get you thinking, here's a list of questions to consider:
How much is your equipment worth? Conduct an inventory, listing everything you use to operate your business
Does the service or product that you provide create extra liability? For example, what if you made an error or omission? Do you serve alcohol? What if your product is defective? Do you take possession of your customers' property?
Do you stock inventory? If so, make a list of the materials and products that you sell and, if you do any of the manufacturing, the materials used to make them.
What about vehicles? Any vehicle used for business purposes must be insured, even if it's personally owned.
Do you, or your employees, perform work in customers' homes? If so, a third-party fidelity bond will pay for losses due to fraudulent acts, such as theft.
Do you have employees? If so, you need the appropriate workers' compensation coverage as required by the province.
If you answered yes to any of these questions, please call us and we will help you select a coverage package that's as unique as the product or service you provide.