Any kind of bullying is not ok!  But a new law that comes into effective March 9, 2015 makes it clear that cyber bullying will not be tolerated.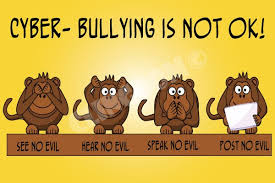 True to its name, the Act that introduces new provisions to Canada's Criminal Code concerning cyber bullying, which increases the power of law enforcement agencies to obtain electronic information related to the investigation of crimes, becomes law on March 9, 2015.  Known as Bill-C13, the act is intended to help mitigate the devastating results for victims of cyber bullying.
Employers also have a duty to amend their privacy policies to ensure compliance.   In this issue of Workplace Safety Tips, we give you insight into this new law.
Commercial Profile Cyber Bullying Becomes Law