Travel Medical insurance is often overlooked by travellers when booking their trips, thinking they are already covered by their provincial medical insurance.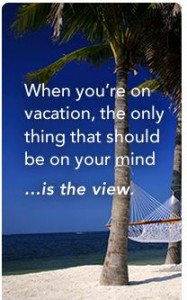 However, for most provincial plans, injuries or illnesses suffered while outside the province are not fully covered. It's important to check your plan details before you travel.  For situations in which you are not covered, travel medical insurance can help fill the gap.
In addition to travel medical coverage, the insurance can cover you for loss of baggage, pre-trip cancellation, trip interruption, dental work, acts of terrorism or cancellation for any reason.
Travel Medical Insurance is often sold in a package deal giving you the biggest bang for your buck, and the peace of mind that if the worst should happen, you will be covered.  Through our partners at GMS Travel, Travel Medical Insurance including Trip Cancellation coverage is available to protect your financial ability to travel.   You won't get stuck paying the high cost of travel gone wrong!
Contact one of the team members at Beyond Insurance Brokers Inc before your next trip to ask how travel insurance can keep you and your loved ones safe or enter here for a quick quote   I Need Travel Insurance!
Oh, and one more thing before you go…..take this check list with you  Beyond the Basics Security Tips for Traveling Abroad   Have a safe trip!