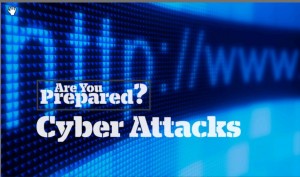 Did you know that following a data breach resulting in major data loss, 93% of companies go out of business within 5 Years?
Did you know that the average total cost of a data breach has increased by 15% costing companies an average of $145 per lost or stolen record?
Unlike physical threats that prompt immediate action—like stopping, dropping and rolling if you catch on fire—cyber threats are often difficult to identify and understand. Cyber threats include dangers such as viruses erasing entire systems, intruders breaking into systems and altering files, intruders using your computer or device to attack others and intruders stealing confidential information. The spectrum of cyber risks is limitless; threats, some more serious and sophisticated than others, can have wide-ranging effects on the individual, community, organizational and national levels.
We can help you mitigate your risks…read more here! Commercial Insurance Profile January 2015