Play it safe when warming up your car during the winter months.   Your car could be a target for thieves!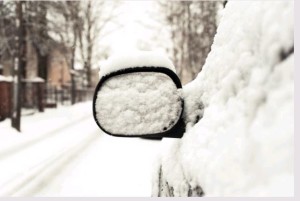 As winter claws across Canada and temperatures plummet, vehicles need extra time to warm up on frosty mornings.     Many Canadians admit to leaving their cars unattended in the morning with the engine running to warm it up, and this exposes you to theft.
Yes, car thefts can be random, but many are planned. Criminals tend to target specific makes and models, and often organize themselves into inconspicuous groups.  They stalk vehicles parked overnight, waiting for their owners to start them and leave them unattended.  A few minutes—even just seconds—is enough time for a thief to steal your vehicle.
By staying vigilant and following these simple precautions, you can make sure your car and possessions stay safe during the winter.
Playing It Safe Be Wary of Thieves While Your Car is Warming Up