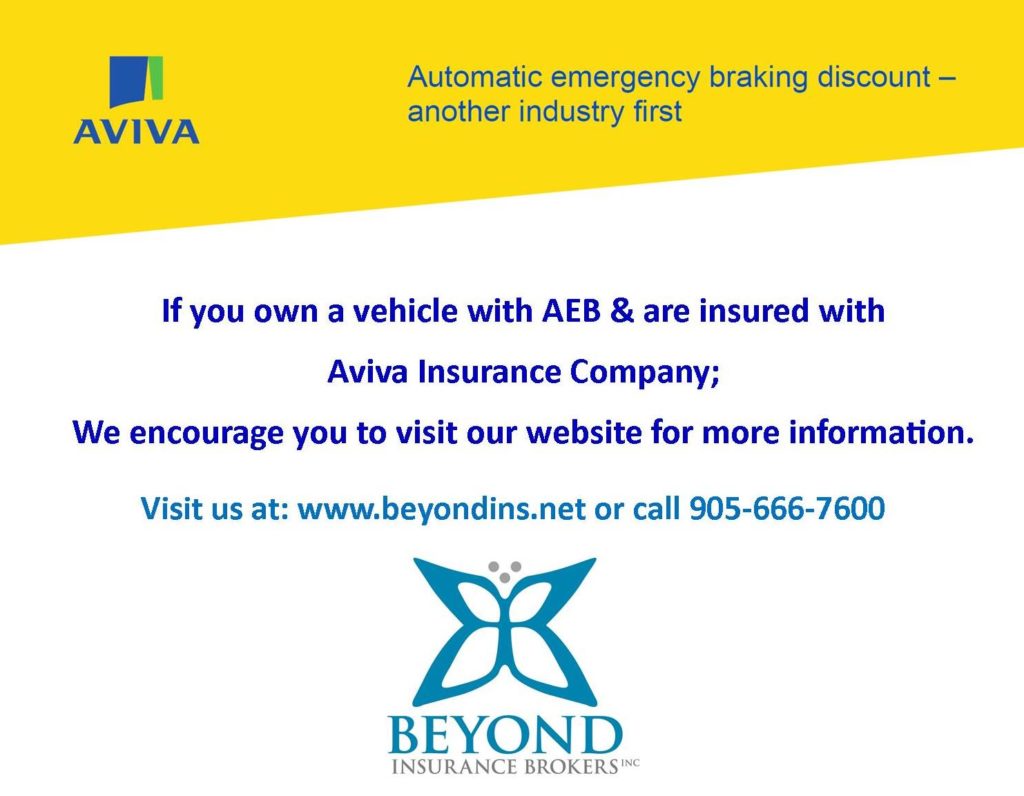 To all our broker partners across Canada
We're pleased to announce that our automatic emergency braking (AEB) discount is now available for new business and renewals in Alberta and Quebec, in Nova Scotia effective December 1, 2016 and in Ontario effective December 15, 2016. It will be available in other provinces in the coming months (subject to regulatory approval).
It's another industry first for us and a great way to recognize customers and consumers who drive vehicles with enhanced safety features. To help create awareness around this initiative, we're issuing a press release and hosting a media event together with Toyota Canada, where we'll be live tweeting.
Click here to read the press release.
Jason Storah, Executive Vice President of Broker Distribution for Aviva Canada sums it up:
"Automatic emergency braking is quickly becoming a key feature in preventing collisions and reducing their severity. This means less repair costs and more importantly, fewer injuries. It's simple – our customers who choose vehicles with features that help prevent collisions, or reduce their impact, will pay less for their insurance coverage."
How it works
It's simple and easy for your customers with this type of vehicle to get the discount – it's automatically applied on renewal. For new business, it will automatically apply when you enter the vehicle make and model and vehicle identification number.
If you are new to Beyond Insurance Brokers and would like to speak to us about the new AEB discount with Aviva Insurance Company, please schedule an appointment with us below: